Something Extra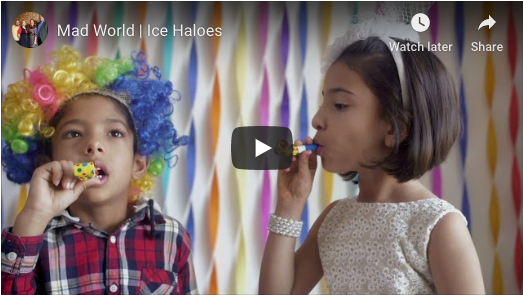 It seems important that people have a hobby. Have a place they can go where the focus is entirely on them and they are relieved of any responsibilities or cares, even if it is only for a short time.
Some people have said to me, "My kids are my hobby" or "my business is my hobby as well". That doesn't compute! The way you get relief from your responsibilities and stress is to take on more responsibilities and stress??
It is not selfish, it is self care. That something extra gives you time to be truly you and reconnect with what counts.
One of the things I do is sing. A bit over a year ago I decided to push myself and join a quartet. We are called Ice Haloes and we just put out a video of one of our latest songs, Mad World. You can see it above.
We are getting ready for a concert in Melbourne on Fri 25th October. If you are aroung, I would love to see you there. More details closer to the time.
For today, what is your "Something Extra"? Dear-Reader what do you to recharge your batteries and do something just for you?

PS The latest episode of Get More Success is out!
In this show we talk all about PR. Is it something fluffy or does it actually work.
Award winning PR guru Monica Rosenfeld gives us the run down.
Warwick Merry - The Get More Guy, is your high energy, results focused, action oriented, no holds barred tour de force Master MC, keynote speaker and Exhibiting Specialist. He ensures your attendees Get More from your event. His MC work is like insurance for your event. It guarantees things will run smoothly and on time. As a speaker, he is like a dose of sparkling mineral water – a bubbling, burst of healthy, sustainable energy for your attendees. If you need a burst of inspiration, cogitation and celebration at your next event you MUST book The Get More Guy, Warwick Merry.
© Get More Pty Ltd
+61 408 592 158 getmore@warwickmerry.com
If you wish to stop receiving our emails or change your subscription options, please
Manage Your Subscription
Get More, 38 Winmalee Drive, Glen Waverley, VIC 3150