Have You Got Enough Security?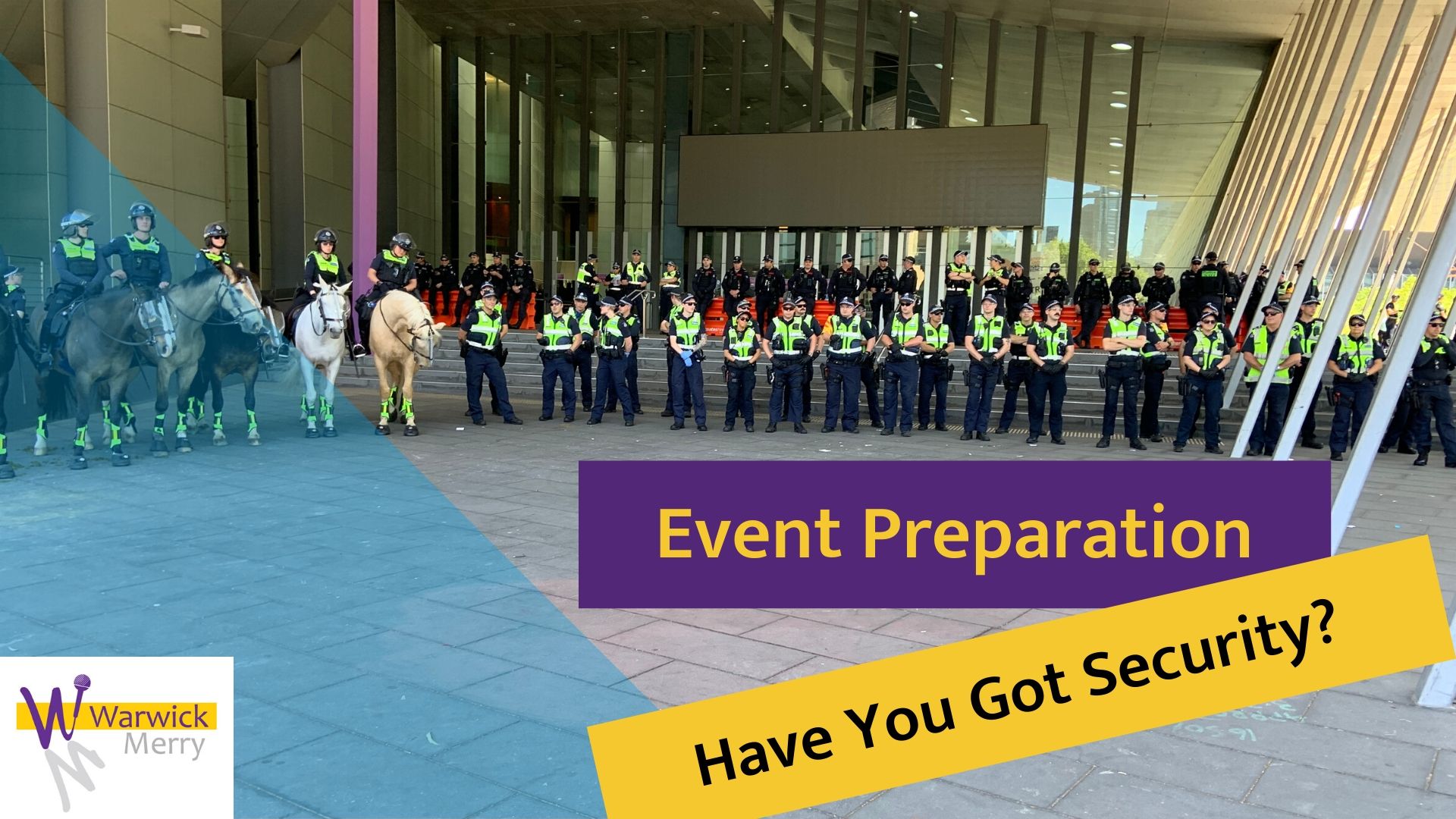 A couple of weeks ago, I was walking past the Melbourne Convention and Entertainment Centre (or Jeff's Shed as it's known) and there was a melee in progress.
Horses, protesters, police and conference delegates were all in the fray. You can see some news coverage about it from SBS by clicking this link.
From my perspective, it did seem that both parties were too enthusiastic and unfortunate delegates got caught up in the cross fire. Some were pushed to the ground and others spat on by the protesters.
I am not deny the rights of the protesters to be there and I am not denying the right of the police to keep the peace. But what does need to be considered is the impact on the event.
While the event organisers considered their event a success (they were quoted by SBS as saying it was "business as usual for our 7,000 delegates") it definitely attracted some unwelcome attention for them.
Let's extrapolate that to your event.
You are after the Goldilocks level of security. Not too little, not too much but juuuust the right amount. As you can see in the video above (click the image for the 30 second video), the level of police presence is intimidating. But it did seem to match the intimidation of the protestors.
If you are running an event that may need security, how do you measure the Goldilocks Amount?

PS The Latest Edition of the Get More Success Show is out!
I had a brilliant chat with Yamini Naidu on the art of Story Telling.
She shared some fantastic tips. Click the link above or image below to hear it.
Warwick Merry - The Get More Guy, is your high energy, results focused, action oriented, no holds barred tour de force Master MC, keynote speaker and Exhibiting Specialist. He ensures your attendees Get More from your event. His MC work is like insurance for your event. It guarantees things will run smoothly and on time. As a speaker, he is like a dose of sparkling mineral water – a bubbling, burst of healthy, sustainable energy for your attendees. If you need a burst of inspiration, cogitation and celebration at your next event you MUST book The Get More Guy, Warwick Merry.
© Get More Pty Ltd
+61 408 592 158 getmore@warwickmerry.com
If you wish to stop receiving our emails or change your subscription options, please
Manage Your Subscription
Get More, 38 Winmalee Drive, Glen Waverley, VIC 3150