From Little Things, Big Things Grow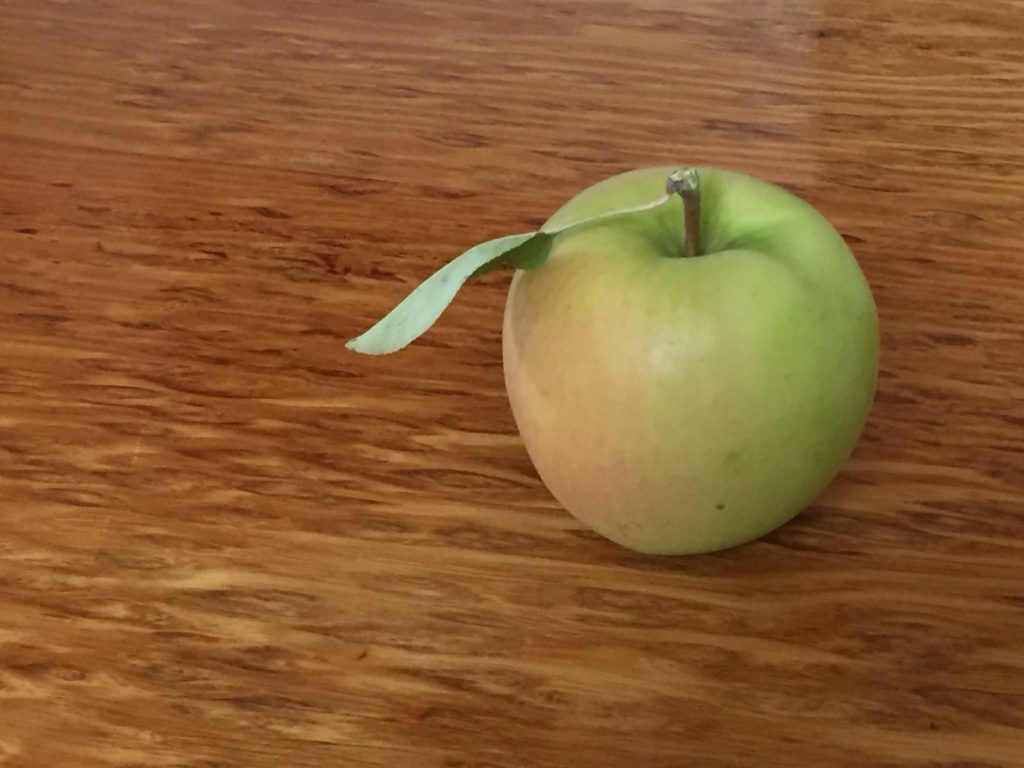 Not only is that a great line from a Paul Kelly song, it is true of our efforts as well.

Two years ago, my brother in law gave me an apple tree. And I am so thrilled that after fighting back bugs, possums, drought, hail and bashing it with a lawn mower (accidentally), we have been harvesting the first fruit from it.
Check out good this apple looks (and they taste lovely too!)

Like a conference or event finally coming to fruition, it is a joy to taste the fruits of your labour.

But the thing is, it hasn't been a hard slog.

Yes there are times when it is hard work but most of the times it is just a load of little pieces.
Pruning back the tree (or the run sheet) to focus on the real value elements.
Sharing the progress of the buds (or registrations) as the tree/event comes to life.
Ensuring the right support is there (fertilisers, AV, MC) and now to enjoy the final product.

What event or project are you working on where all your little things are finally falling into place?

Don't worry if seem like you are only doing little things.

Remember - from little things, big things grow.


Click the image below for the song from Paul Kelly that chronicles the struggles of our indigenous peoples performed at the memorial service for Gough Whitlam.


Warwick Merry - The Get More Guy, is your high energy, results focused, action oriented, no holds barred tour de force Master MC, keynote speaker and Exhibiting Specialist. He ensures your attendees Get More from your event. His MC work is like insurance for your event. It guarantees things will run smoothly and on time. As a speaker, he is like a dose of sparkling mineral water – a bubbling, burst of healthy, sustainable energy for your attendees. If you need a burst of inspiration, cogitation and celebration at your next event you MUST book The Get More Guy, Warwick Merry.
© Get More Pty Ltd
+61 408 592 158 getmore@warwickmerry.com
If you wish to stop receiving our emails or change your subscription options, please
Manage Your Subscription
Get More, 38 Winmalee Drive, Glen Waverley, VIC 3150