What Are You Working On?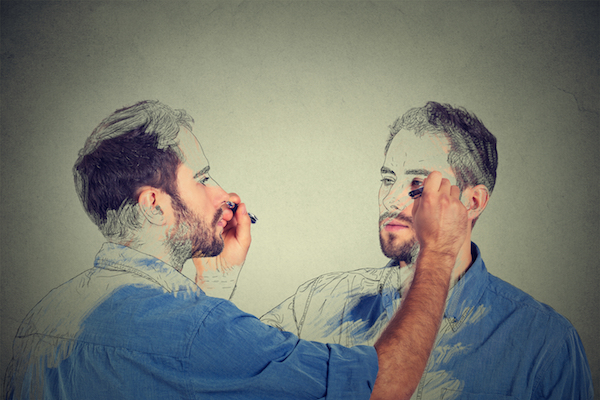 Do you spend much time working on yourself?

There are many people in this world who think they are pretty magnificent. All you need to do is ask them and they will tell you how good they are!

I love the concepts of "If you don't grow, you go" and "once you are ripe, you rot".

Simple statements that position how important it is to continually work on yourself.

Now before you thank, "I don't have time", "I'm too busy" or "what the? Something ELSE to do?" you need to understand that working on yourself doesn't have to be a formal education process or something ADDITIONAL you need to do.

Here are some simple ideas that have a positive impact on you and can help you grow:
Read a book (it doesn't have to be a business book, novels add new ideas and perspectives too)
Attend an industry convention
Join a mastermind group
Attend a networking function
Listen to a podcast (Naturally I recommend the Get More Success Show)
Spend time with friend talking about challenges you all face
Write a gratitude journal
Join your Professional Association
Sing in a choir
Join a charitable organisation
Create something
Ask someone else what they would do in your position and truly listen to their answer
Watch a foreign film (some classics you can start with include Amelie, Cinema Paradiso, Babette's Feast and Mon Oncle)
Play with some kids and some Lego or building blocks to see what they create
Attend a trade show
Have a hobby
The trap of thinking we know enough is that the world keeps moving on and we can get stuck in our own way of thinking.
So Dear-Reader what are you working on?
Warwick Merry - The Get More Guy, is your high energy, results focused, action oriented, no holds barred tour de force Master MC, keynote speaker and Exhibiting Specialist. He ensures your attendees Get More from your event. His MC work is like insurance for your event. It guarantees things will run smoothly and on time. As a speaker, he is like a dose of sparkling mineral water – a bubbling, burst of healthy, sustainable energy for your attendees. If you need a burst of inspiration, cogitation and celebration at your next event you MUST book The Get More Guy, Warwick Merry.
© Get More Pty Ltd
+61 408 592 158 getmore@warwickmerry.com
If you wish to stop receiving our emails or change your subscription options, please
Manage Your Subscription
Get More, 38 Winmalee Drive, Glen Waverley, VIC 3150