How to Answer the Burning Question - Was it worth it?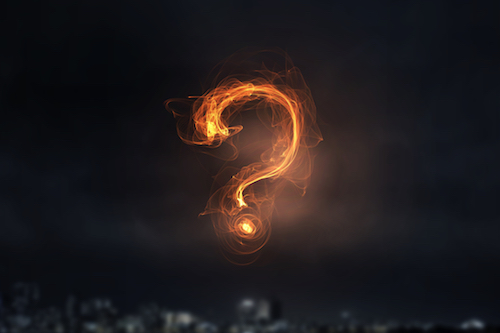 As I have mentioned many times, my gorgeous wife and I have a small farmlet about 90 minutes away.

We were there again this weekend and I spent a couple of hours foofing around with some fencing that needed the box stay restrained, the droppers re-aligned, some significant wire repairs and most of the wires re-tensioned.
During the process, it started raining heavily (of course!)

Was it Worth it?

To do all of this work, I had bought some equipment: 1.5km of medium tensile wire, a wire spinning jenny, wire strainers, gripple strainers, gripples, staples, fencing ties and some other gadgets as well.
I am sure it was over $500 worth of stuff (most of which will last a long time and be used for many fencing jobs).

Was it Worth it?

My wife and her friend were sitting in front of the fire, enjoying drinks, cheese and nibbles on a gorgeous, relaxing Saturday afternoon while I was out there with Winston the Wonder Poodle accidentally putting to much strain on an old wire, struggling with high and medium tensile wire, trying to tie knots that will last for years and getting harassed by horses.

BUT WAS IT WORTH IT?

When it comes to measuring success of any venture, you need to consider the three R's. ROI, ROO and ROE. Specifically Return on Investment, Return on Objective and Return on Energy.

ROI - Financially, it probably wasn't worth it. I could have paid a handyman $100 and they could have done the work. But longer term, the financial side of of the equation will pay off. There is a lot more fencing to be replaced and a bit to repair. Having our own gear gives us the freedom and flexibility to do it when we want and cheaper than getting someone else to do it.

ROO - It was certainly a worthwhile objective. The big hole in the fence meant that cows from next door were coming to and fro as if they owned the place. Now that fence is fairly solid and I have a lot more confidence. My objective to have it animal proof (except for the Kangaroos) has been achieved. It also looks a lot tidier.

ROE - No doubt I could have hung out in front of the fire just relaxing. But the sense of achievement I got from tapping into some skills I hadn't used since I was a teenager was fantastic. Knowing I have made the fence animal proof once again means I no longer have to wonder about how to get the animals back and what sort of impact they may have on our property or the horses.

So Was It Worth It? Definitely.

Here's the thing. So often we do things, socially, around the house, at work, for others and we don't consider "Was it worth it?" In my experience, this is particularly true for businesses who sponsor events or want to exhibit at trade shows. They seem exciting and fun so seem to happen without due consideration.

Often this is because we don't know WHY we are doing it. So how can we tell if it is worthwhile if we don't know why?

It is important that we take the time to calculate if our effort was worth it and if we got the results we were after. If we didn't, then taking time to consider why not and what we can do differently next time.
That way, you can always answer the burning question, was it worth it.

PS If you are considering Sponsorship or Exhibiting, join me on a free online session on How to Get the Foundation Factors of Sponsorship Right. Click here for more information on the session or to register.



Warwick Merry - The Get More Guy, is your high energy, results focused, action oriented, no holds barred tour de force Master MC, keynote speaker and Exhibiting Specialist. He ensures your attendees Get More from your event. His MC work is like insurance for your event. It guarantees things will run smoothly and on time. As a speaker, he is like a dose of sparkling mineral water – a bubbling, burst of healthy, sustainable energy for your attendees. If you need a burst of inspiration, cogitation and celebration at your next event you MUST book The Get More Guy, Warwick Merry.
© Get More Pty Ltd
+61 408 592 158 getmore@warwickmerry.com
If you wish to stop receiving our emails or change your subscription options, please
Manage Your Subscription
Get More, 38 Winmalee Drive, Glen Waverley, VIC 3150