Do You Have Your Happy File Ready?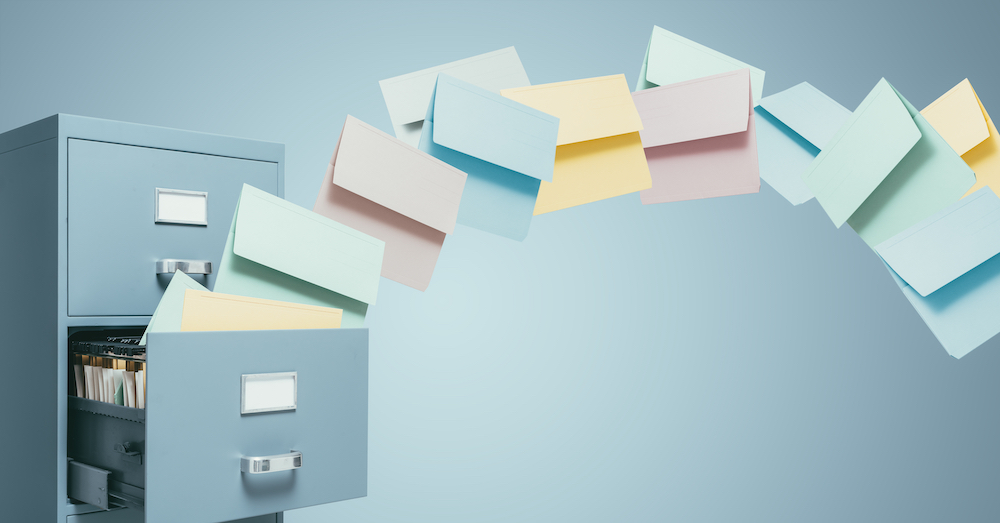 Have you got your happy file ready?
Do you have a happy file?
Do you even know what a happy file is?

OK - Let's start at the beginning.

A happy file is a place where you store all the nice emails, cards, things that others have said about you. They are the comments or moments that made you feel good about what you do, who you are and the person you are growing up to be. It could be from a family member, friend, client, competitor, stranger, whoever - just something that makes you go "YEEESSSSS!!!" on the inside.

Maybe they said, "Wow you have done an amazing job with your kids. They are such a joy to be around" or "You are amazing at what you do, without your efforts we could never have received the acclaim we have" or "You always know the right thing to say. Thank you".

You know the times they say it, write it, post it - make sure you capture it and put it in a file somewhere.

A happy file is important because it is a brilliant place to turn to when you have doubt.

I don't care who you are. There are times you will have doubt. "Am I doing the right thing, will this work, am I any good at this, am I barking up the wrong tree" - It happens to EVERYONE.

When it does happen, open up your Happy File and have a look at what others have said about you in the past (because sometimes you simply cannot trust your own perspective). It helps boost you in a time when you need it.

With a powerful Happy File in your corner, it will make the coming year a whole lot easier and more successful for you.

Let me know if you need any help.

PS TWO OPPORTUNITIES TO WORK WITH ME IN 2019

If you are wanting to be a Professional Speaker and get paid well to speak or you are already a speaker but need to Get More Speaker Sales, I am running a one day intensive with a followup webinar in Sydney on January 17th. There are only 2 spots left! Head to GetMoreSpeakerSuccess.com for more details

If you host events inside your company, or want to add Professional MC to your tool kit, then you won't want to me the Get More MC Success series. It is 8 weeks of webinars, online resources and continuing support to help you get the foundation skills right and start getting more work as a Professional MC. Head to GetMoreMCSuccess.com for more details.

If you are interested in either opportunity, get in touch with me and be sure to ask for the Subscriber Bonus!




Warwick Merry - The Get More Guy, is your high energy, results focused, action oriented, no holds barred tour de force Master MC, keynote speaker and Exhibiting Specialist. He ensures your attendees Get More from your event. His MC work is like insurance for your event. It guarantees things will run smoothly and on time. As a speaker, he is like a dose of sparkling mineral water – a bubbling, burst of healthy, sustainable energy for your attendees. If you need a burst of inspiration, cogitation and celebration at your next event you MUST book The Get More Guy, Warwick Merry.
© Get More Pty Ltd
+61 408 592 158 getmore@warwickmerry.com
If you wish to stop receiving our emails or change your subscription options, please
Manage Your Subscription
Get More, 38 Winmalee Drive, Glen Waverley, VIC 3150