Dance to My Tune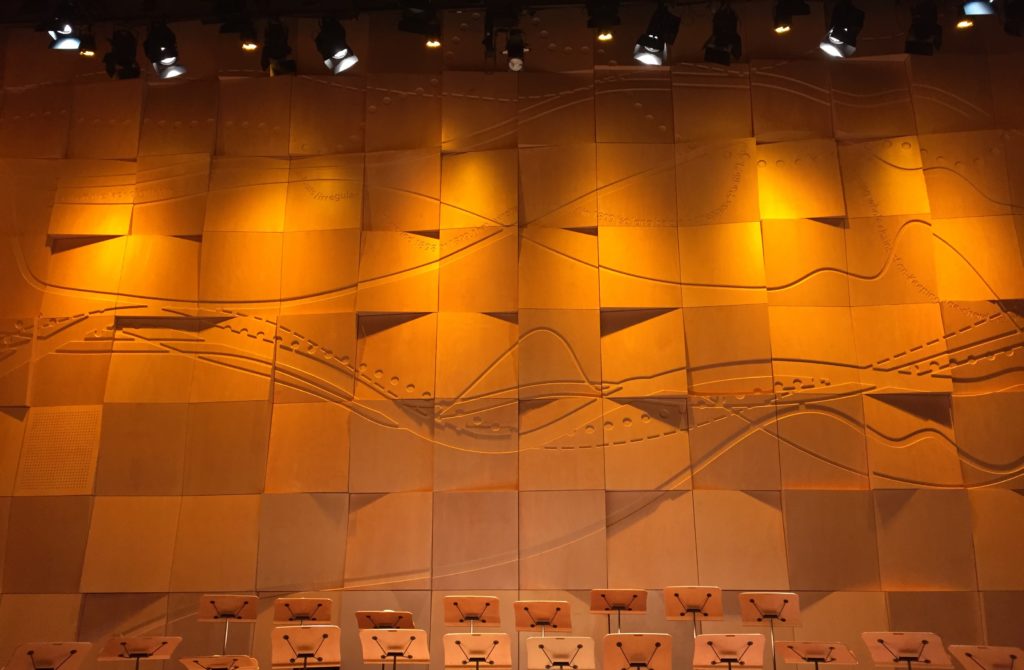 This is the background of the Salon at the Melbourne Recital Centre. I was fortunate enough to attend a performance by the Ensemble Gombert there this week.

Now I must confess, it is not the kind of performance I would usually attend but one of my fellow members of the Ice Haloes performs with them so I thought it would be a good opportunity to see what the sophisticated people do.

Oh my lawks a lordy! It was stunning.

While the entire performance was in German, it didn't matter. The harmonies and the emotion of the music jumped out and grabbed you. I had the translation of the piece but I just listened and enjoyed it without trying to work out what it meant at the time.

They performed two pieces. Hugo Distler's Totentanz and Bach's Jesu, meine Freude. While the Bach was great, the Distler was a production of it's own. It is a Motet, which Wikipedia defines as a mainly vocal musical composition, of highly diverse form and style, from the late medieval era to the present.

They had kindly provided an English translation of the piece, which was about when Death comes to us all, how will we be seen. The first dialogue from Death was very powerful.
To the dance, line up for the dance:
emperor, bishop, burgher, farmer,
poor and rich, great and small,
come to me! Mourning will not help.
Lucky is the one who mindfully
did good things during his life,
thereby detaching himself from sin -
Today I say: Dance to my tune!
The motet showed how different people meet death. Life has shown us that no-one is spared death. Yet many live as if Death will never come.
I am so grateful to my friend Vic for introducing me to this piece. Listening to how Distler felt people would meet death reinforced that life is to be lived and to be lived well.
To try new experiences, treat all people well, to give what you can, to not be blinded by ambition or be arrogant with any authority we may hold. We will all Dance to Death's Tune one day so let's make today as good as possible for those around us. By doing so, we will make life (and death) good for ourselves.
Yes, this piece is old. It is based on text written in the 17th and 19th centuries. But the message still holds true.
So Dear-Reader, if I may be a bit dark and somber, before you need to Dance to Death's Tune, how will you live so that you may die well?
PS
You can listen to an unrelated but lovely piece by
Ensemble Gombert here
PPS
Vic is fourth from the left
PPPS
The latest Get More Success show has an interview with Dianne McGrath. She is one of the final 100 people who may be going to Mars.
Listen to the show here
. She may die well but on another planet!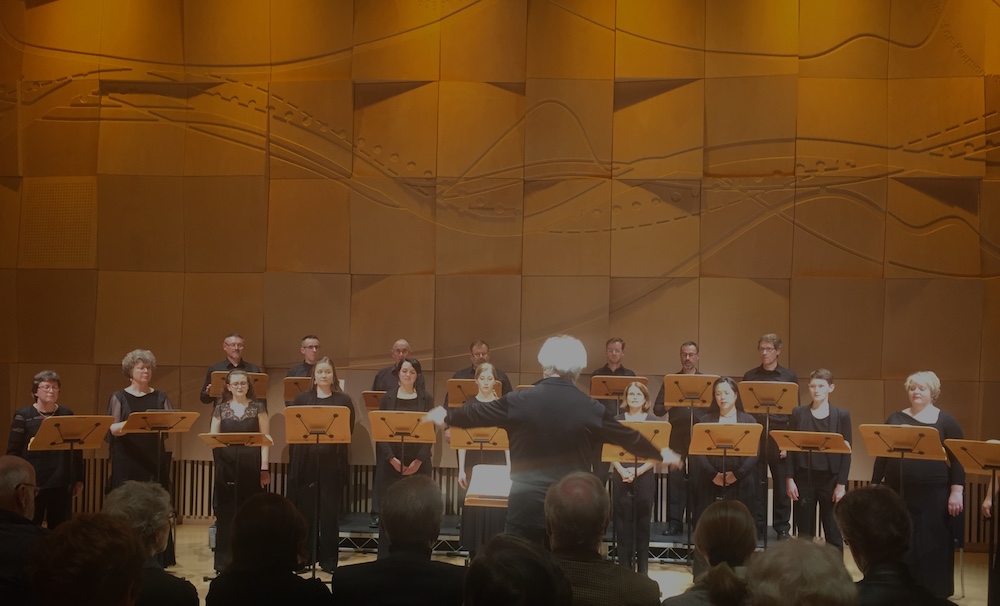 Warwick Merry - The Get More Guy, is your high energy, results focused, action oriented, no holds barred tour de force Master MC, keynote speaker and Exhibiting Specialist. He ensures your attendees Get More from your event. His MC work is like insurance for your event. It guarantees things will run smoothly and on time. As a speaker, he is like a dose of sparkling mineral water – a bubbling, burst of healthy, sustainable energy for your attendees. If you need a burst of inspiration, cogitation and celebration at your next event you MUST book The Get More Guy, Warwick Merry.
© Get More Pty Ltd
+61 408 592 158 getmore@warwickmerry.com
If you wish to stop receiving our emails or change your subscription options, please
Manage Your Subscription
Get More, 38 Winmalee Drive, Glen Waverley, VIC 3150