The Power of Yes And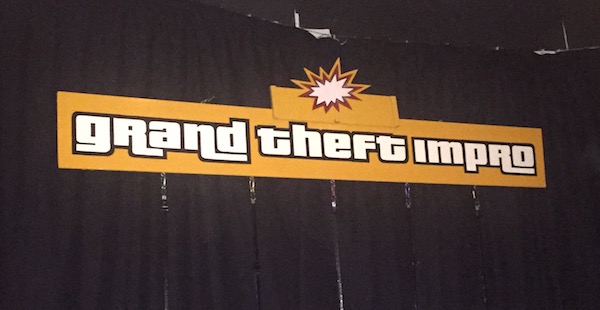 For over 10 years I have been studying, training and performing with Impro Melbourne. They are an amazingly talented bunch of people.

What they don't know is that I have been using the principles of Impro with my coaching clients and in my consulting.

You see the underlying tenet of Impro is the concept of "Yes and". What that means is that you treat the idea that your fellow performers have as the perfect idea for the moment - that is the Yes. Then you build on and add to that idea - which is of course, the And.

Even if your personally think the idea is rubbish, you hate it, oh my goodness why did they say/do that, you just go with it. You treat it like the perfect idea. Time and time again, what happens is that it evolves on the fly and becomes a fabulous scene.

As a manager, obviously sometimes your team are wrong. But when you point that out to them, you are shutting them down. Once they are shut down, they are less likely to make a suggestion or give a thought next time. Using "Yes, and" allows you to build on what they are saying and divert it away to are more valuable response AND they still feel like they contributed.

For example, if you are coming up with ideas on how to cut costs and one of your team says, "We could close the store earlier to save on staff costs." Rather than saying, "No we can't do that" you may respond, "I like what you are saying on saving staff costs. How about we focus on re-stocking during the early shift so we don't need as many staff for the late shift?"

The person has given an idea, you have validated them and then tweaked it to come up with a workable possibility.

"Yes and" takes lots of practice to become a comfortable part of how you operate but the results make the effort worth it.

Dear-Reader how will you use "Yes and" today?

PS Impro Melbourne have a great range of shows and training happening. Check them out here or check out your local Impro troop to fast track your "Yes And" skills.



Warwick Merry - The Get More Guy, is your high energy, results focused, action oriented, no holds barred tour de force Master MC, keynote speaker and Exhibiting Specialist. He ensures your attendees Get More from your event. His MC work is like insurance for your event. It guarantees things will run smoothly and on time. As a speaker, he is like a dose of sparkling mineral water – a bubbling, burst of healthy, sustainable energy for your attendees. If you need a burst of inspiration, cogitation and celebration at your next event you MUST book The Get More Guy, Warwick Merry.
© Get More Pty Ltd
+61 408 592 158 getmore@warwickmerry.com
If you wish to stop receiving our emails or change your subscription options, please
Manage Your Subscription
Get More, 38 Winmalee Drive, Glen Waverley, VIC 3150