Do You Get Distracted?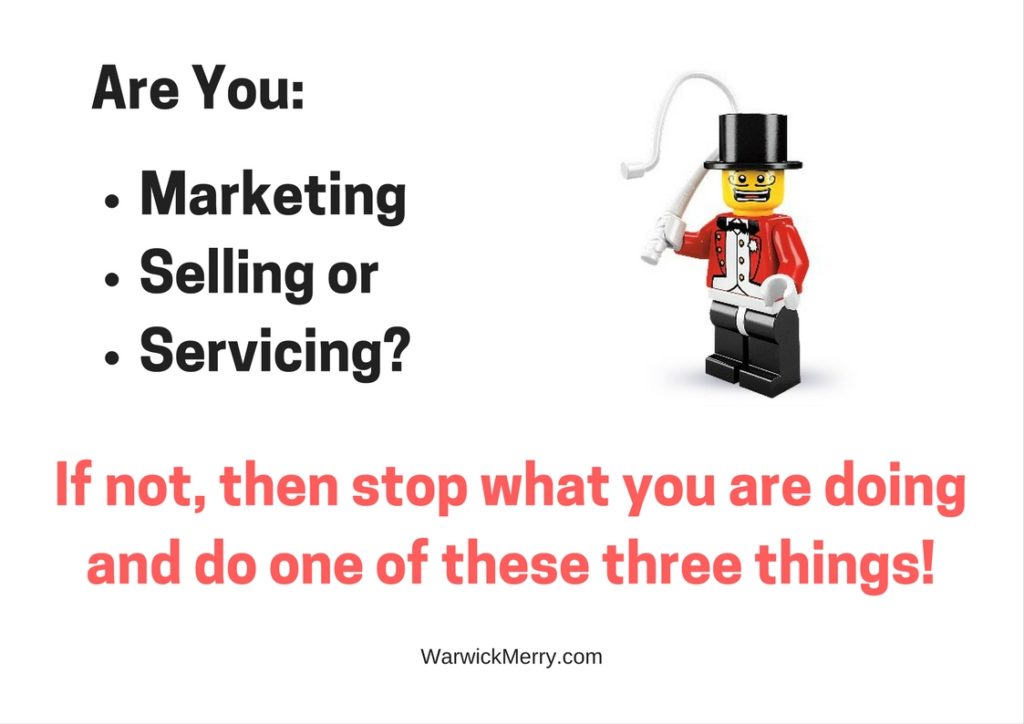 I get sidetracked really easily when I am trying to focus.

In particular, social media calls to me to come and waste time!!

To help me stay focussed, I created the poster above. I have it printed out and stuck to the wall next to my desk. It has been a great little tool to help me stay focussed on the things that count within my business.

Granted there are times when I need to do other essential items like my BAS statements but the majority of my time needs to be focusses on these three items.

Do you lose focus at time?
Do bright shiny objects call to you?
You are more than welcome to use this poster.

Click on the image above or on this link and you will be taken to the PDF that you can print out.

I hope it helps you as much as it helps me.


PS The latest edition of the Get More Success Show is out.
Michael McQueen talks about success and his new book, How To Prepare Now for What's Next.
We had a great chat with some excellent insights. Click here to listen and be sure to subscribe.



Warwick Merry - The Get More Guy, is your high energy, results focused, action oriented, no holds barred tour de force Master MC, keynote speaker and Exhibiting Specialist. He ensures your attendees Get More from your event. His MC work is like insurance for your event. It guarantees things will run smoothly and on time. As a speaker, he is like a dose of sparkling mineral water – a bubbling, burst of healthy, sustainable energy for your attendees. If you need a burst of inspiration, cogitation and celebration at your next event you MUST book The Get More Guy, Warwick Merry.
© Get More Pty Ltd
+61 408 592 158 getmore@warwickmerry.com
If you wish to stop receiving our emails or change your subscription options, please
Manage Your Subscription
Get More, 38 Winmalee Drive, Glen Waverley, VIC 3150