What Are You Laughing At?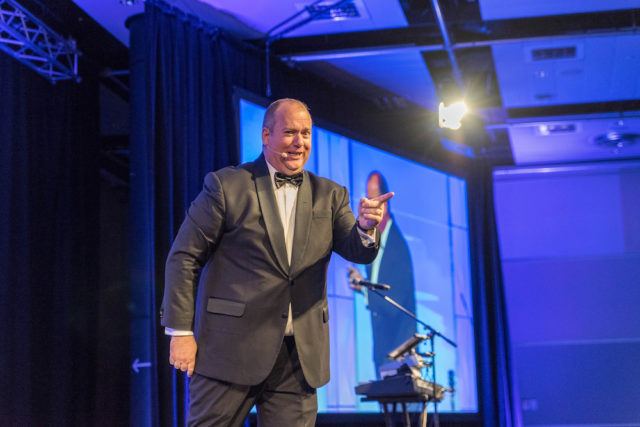 I love the idea that life is far too important to take seriously.

Let's face it, no one gets out alive (although we act like we are invincible) and some people are waaaaay too serious.

Laughing does amazing things to your body. It releases some fabulous chemicals and drugs that help you relax, de-stress and shift your perspective on to what is truly important for you.

Whether you are laughing at yourself, cat videos on the internet, classic comedy sketches, Australian Politics (don't get me started), US Politics (just ... don't...), funny songs, family interactions, some other bloke being hit in the testicles (it's always funny when it happens to someone else) or just laughing for the sake of it, it is so important to have a laugh.

Sometimes you have to laugh in the middle of a meeting. You know those ones that if you don't laugh you are going to cry?

I am often laughing on stage - regardless of how serious the event is. The delegates love it, the organisers know how important it is and the person who signs the cheque loves the energy it brings to the event and the number of people who then make the commitment to come back next time.

I recently had the good fortune to be interviewed on the Laughter Channel Podcast. The host, Pat Armitstead, grilled me about comedy, laughter, influences and the importance of laughter. You can listen to our episode here or if you are super keen, watch the video here.

But for you, Dear-Reader, what are you laughing at?

How are you incorporating some laughter in to your day?



Warwick Merry - The Get More Guy, is your high energy, results focused, action oriented, no holds barred tour de force Master MC, keynote speaker and Exhibiting Specialist. He ensures your attendees Get More from your event. His MC work is like insurance for your event. It guarantees things will run smoothly and on time. As a speaker, he is like a dose of sparkling mineral water – a bubbling, burst of healthy, sustainable energy for your attendees. If you need a burst of inspiration, cogitation and celebration at your next event you MUST book The Get More Guy, Warwick Merry.
© Get More Pty Ltd
+61 408 592 158 getmore@warwickmerry.com
If you wish to stop receiving our emails or change your subscription options, please
Manage Your Subscription
Get More, 38 Winmalee Drive, Glen Waverley, VIC 3150