Do You Understand How to Get The Most From LinkedIn?
I have to be honest, LinkedIn was a bit of a mystery to me.

Yes it was a good pleace to connect with business colleagues, prospects and other random people you met at networking events.

But how do you actually make sense of it?

To make matters worse, some people confuse LinkedIn with Facebook and I started to see a lot of game requests, motivational quotes, pictures of cats, and other rubbish.

I needed someone who could cut through the rubbish with a blade of destiny (or a keen sense of what to do that gave results). Enter the LinkedIn Ninja Downunder, Jillian Bullock.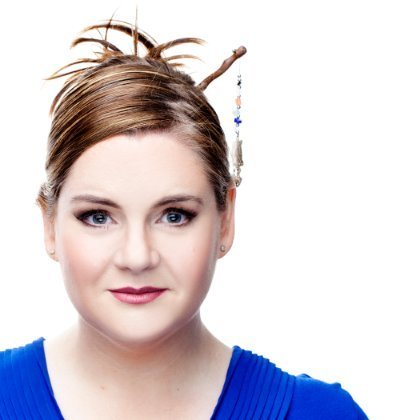 I have spent a lot of time with Jillian chatting about how to get the best return from LinkedIn.
Like all social media, you can spend a lot of time on there farting around and not making progress and I don't know about you, but I have more than enough to do without letting the black hole of social media suck my life away.

So of late, under Jillian's guidance, I have been doing the following:
Have a goal I am trying to achieve on LinkedIn with measurable outcomes

Spend more time on LinkedIn (about 30-60 minutes a day) and less on other social media outlets

Define the target market I want to connect with

Create posts that they will want to read/watch/sing-a-long with

Post via the Goldilocks method (not too little, not too much, juuuuuust the right amount)

Don't be scared to be human (my recent post was all about Winston and a different LinkedIn expert referred to how good it was)

Use a few of the LinkedIn tricks and features to get others and connections of others to see your posts and articles.

Now I am not saying that this has brought in so much extra business that I am ready to retire to the Bahama's. But what I will say is this, LinkedIn is just one form of Marketing that you need to do with your business or need to be connected to if you are an employee. It is ONE marketing solution not THE marketing solution.

What I will say is that my exposure on the network has grown from 5-20 people seeing a post to now almost 10,000. In fact I get disappointed if less than 2,000 people see it.
I have also been getting a lot more requests for people to appear on the Get More Success show.

The next trick I am learning is how to turn all of those people observing my work into more business. I'll let you know how it goes!

Until then, it may pay for you to have a listen to the interview I did with Jillian on how to be more successful using LinkedIn. Click the logo below or click this link.

Have you mastered LinkedIn? If not, I strongly suggest that at the very least you connect with Jillian on LinkedIn and get a few of her secrets. Tell her I sent you!




Warwick Merry - The Get More Guy, is your high energy, results focused, action oriented, no holds barred tour de force Master MC, keynote speaker and Exhibiting Specialist. He ensures your attendees Get More from your event. His MC work is like insurance for your event. It guarantees things will run smoothly and on time. As a speaker, he is like a dose of sparkling mineral water – a bubbling, burst of healthy, sustainable energy for your attendees. If you need a burst of inspiration, cogitation and celebration at your next event you MUST book The Get More Guy, Warwick Merry.
© Get More Pty Ltd
+61 408 592 158 getmore@warwickmerry.com
If you wish to stop receiving our emails or change your subscription options, please
Manage Your Subscription
Get More, 38 Winmalee Drive, Glen Waverley, VIC 3150