Want a FlashPacker?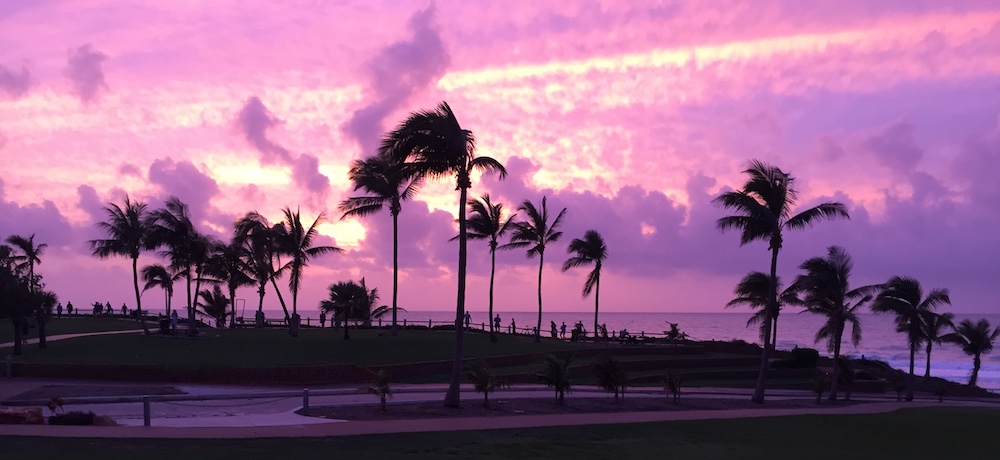 My gorgeous wife and I went away with friends to Broome over the New Year break. As you can see above, they have some amazing sunsets, friendly locals and wild and wooly cyclones (we were waylaid by a day as Tropical Cyclone Hilda had a quick visit).

As with all holidays, I love staying in really fabulous places but I hate paying through the nose for them.

Fortunately, our travel buddies, Danielle and David, found a very cool unit on Air BnB that we booked for the week. (You can check it out here). Little did we know that this was part of a FlashPackers.

Now I know what you are thinking, what on earth is a FlashPackers.

Well, a FlashPackers is a BackPacker accomodation that is pretty flash! The building is super clean, they are a bit more expensive than your usual back packers, they have tighter rules than a back packers to deter unsavoury types and their services are better than usual.

What that meant for us was down stairs from us was a bar with cheap (but cold) beverages, some cheap and cheerful food, a pool (with Unice the Unicorn) and some super helpful staff.

We had the privacy of our apartment but services of a greater accomodation right on Cable Beach all for 1/3 of the price of the Cable Beach Resort.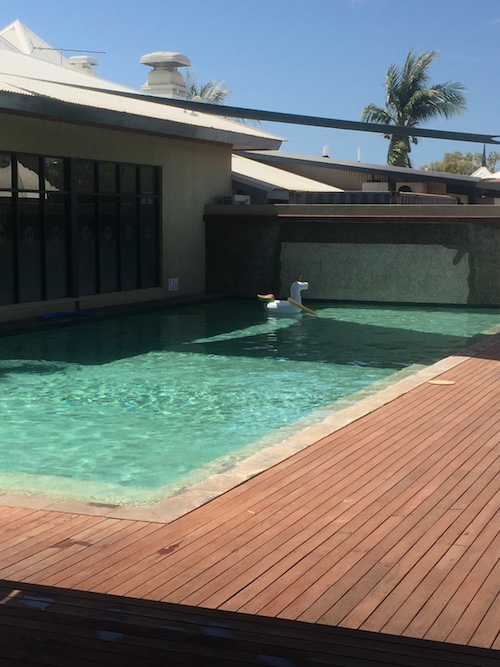 So now I will continue to look for FlashPackers, or the equivalent in what ever area I need something.
You know what I mean, it does the basics really well, gives you a few bonus extras, makes you feel at home and super comfy without having to pay a premium price.

What about you Dear-Reader? Would you consider a FlashPackers?

When it comes to events and MC/Hosting services, I could be the FlashPacker you are looking for so get in touch!



Warwick Merry - The Get More Guy, is your high energy, results focused, action oriented, no holds barred tour de force Master MC, keynote speaker and Exhibiting Specialist. He ensures your attendees Get More from your event. His MC work is like insurance for your event. It guarantees things will run smoothly and on time. As a speaker, he is like a dose of sparkling mineral water – a bubbling, burst of healthy, sustainable energy for your attendees. If you need a burst of inspiration, cogitation and celebration at your next event you MUST book The Get More Guy, Warwick Merry.
© Get More Pty Ltd
+61 408 592 158 getmore@warwickmerry.com
If you wish to stop receiving our emails or change your subscription options, please
Manage Your Subscription
Get More, 38 Winmalee Drive, Glen Waverley, VIC 3150