Put Your Poo in the Post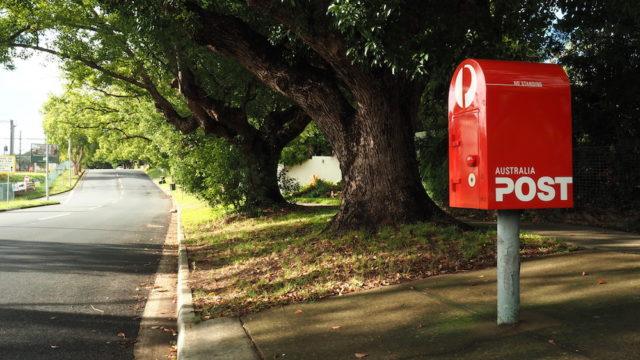 Bowel Cancer is the second deadliest cancer in Australia. Approximately 80 people a week die from it.

That is shitty to say the least!

June is Bowel Cancer Awareness month and Bowel Cancer Australia are doing great things to help for the early detection and treatment of bowel cancer.

The great news is that bowel cancer is one of the most treatable cancers if detected early. The even better news is that when you turn 50, the Australian Government sends you a free kit for Bowel Cancer Screening. In theory, it shouldn't be an issue.

That's where people come in!

One study shows that less than 46% of people returned the kit (less than 44% for men!) A more recent study has that down to just 41% (39% for men - what is it with us men!)

Here is my theory, the first kit arrives when you turn 50. No one likes to be reminded they are getting older. A female friend of mine had her kit arrive on her actual 50th birthday. She was annoyed so put the kit in the cupboard - out of sight, out of mind.

Also, people don't like talking about poo. It is ok if you are travelling as you can go on endlessly about the different toilets, plumbing set ups and the gastro which meant you were not getting off the toilet for a few days. But people don't want to talk about their own poo, whether they call it poo, poop, shit, faeces or doody.

So you know who is the best person to encourage the poo conversation? A five year old!

They will play with it, bathe with it, run with it, show it to you, take pictures of it ... you name it, they will do it.

So let me be serious for a second, if you are older than 50 or know someone that it, can I encourage you to Put Your Poo in the Post?

Get a test kit from Bowel Cancer Australia, go to the toilet, channel your inner 5 year old, poke your poo with a stick, and then put your poo in the post. You could very well save your own life.

Dear-Reader you are too important to those around you to postpone this because you are too embarrassed, too busy (it takes less time than it takes to make a coffee) or too scared to poke your poo with a stick. Check the video below for a bit more information.

At the very least you get to send your poo to someone. Haven't you always wanted to Put Your Poo in the Post?







PS The latest issue of the Get More Success show is out.
This time we talk with Geoff McDonald, the Ideas Architect on what it takes to get the job DONE.
Click the image below to listen to it.


Warwick Merry - The Get More Guy, is your high energy, results focused, action oriented, no holds barred tour de force Master MC, keynote speaker and Exhibiting Specialist. He ensures your attendees Get More from your event. His MC work is like insurance for your event. It guarantees things will run smoothly and on time. As a speaker, he is like a dose of sparkling mineral water – a bubbling, burst of healthy, sustainable energy for your attendees. If you need a burst of inspiration, cogitation and celebration at your next event you MUST book The Get More Guy, Warwick Merry.
© Get More Pty Ltd
+61 408 592 158 getmore@warwickmerry.com
If you wish to stop receiving our emails or change your subscription options, please
Manage Your Subscription
Get More, 38 Winmalee Drive, Glen Waverley, VIC 3150