Are You There?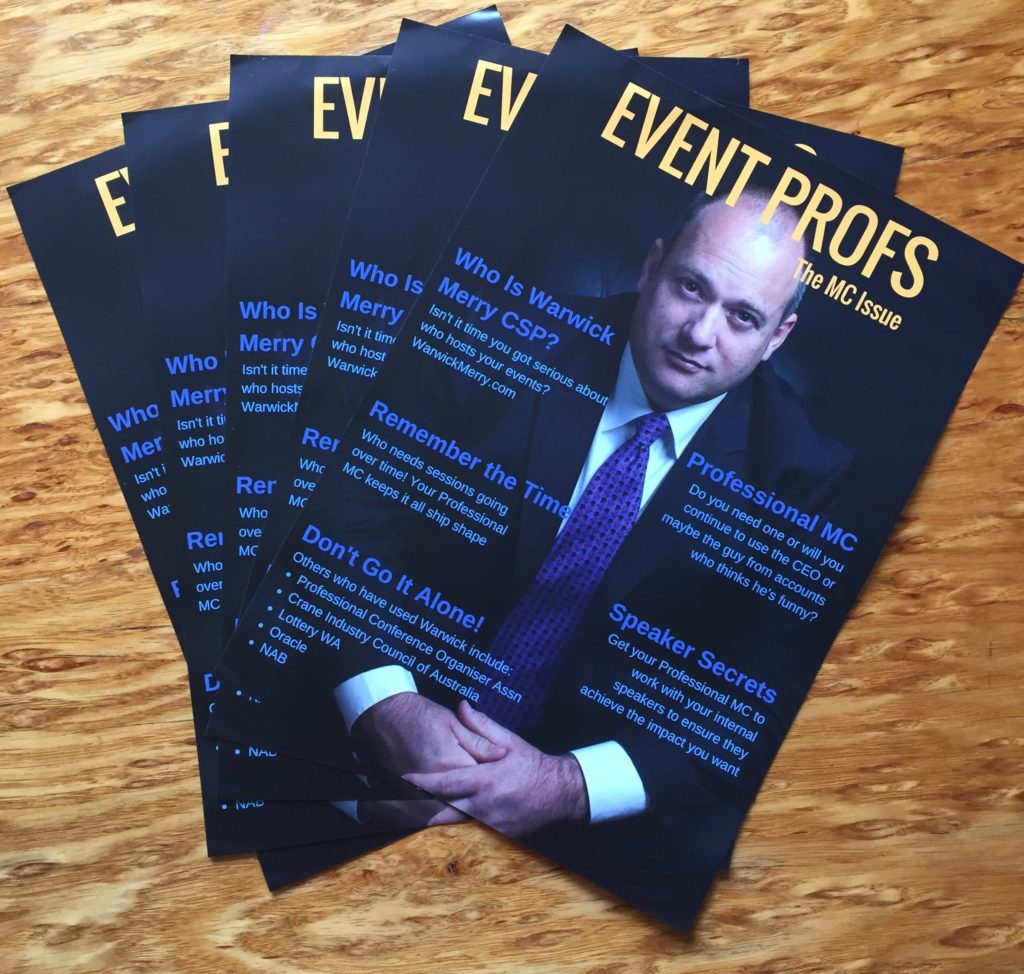 One of the key elements of marketing I learned very early in my time as being a member of Professional Speakers Australia, is that there is a huge difference between being good and being there.

Many people are focussed on being good. Getting everything just right with the right image, the right text, the right message, the right style, the right level of rightness!

Others put something pretty good together and just start getting it out there.

People in the second category seem to get more business than the first and those in the first category seem to get more frustrated!

A case in point is the document above (you can click on the image or this link to see the document in detail). I have had the vision for this document for some time (about four years) and I just haven't been able to get it exactly how I wanted it. It is my speaker "1 Pager" so it has a lot of information about me and what I do.

I wanted to present it in a way that wasn't all about me. I wanted my prospects or clients to read it and think of their own problems and how I can help solve or address them. I wanted people to laugh a bit and have an understanding of who I am and how I work.

After a fair bit of work, I think I got most of that. But it wasn't perfect. Shifting my focus to being good, I just got some printed and have started sending to clients and prospects with my special gift. (Let me know if you are interested in receiving a hard copy with the special gift or finding our more about what I do.)

As I was putting the packs together, I noticed two minor mistakes that most people wouldn't even notice. I am sending them anyway. I have fixed the mistake for next time but the first print run has been completed.

Now I will see what sort of results it wields - I guarantee it will get greater results than me just thinking about it for another four years!

There is a massive difference between being good and getting it perfect, and being there and getting paid!

What about you Dear-Reader? What are you working on that is not quite good enough and just needs more attention that honestly could be put out to the market place where they can get value from it right now?

Don't just be good, be there!




Warwick Merry - The Get More Guy, is your high energy, results focused, action oriented, no holds barred tour de force Master MC, keynote speaker and Exhibiting Specialist. He ensures your attendees Get More from your event. His MC work is like insurance for your event. It guarantees things will run smoothly and on time. As a speaker, he is like a dose of sparkling mineral water – a bubbling, burst of healthy, sustainable energy for your attendees. If you need a burst of inspiration, cogitation and celebration at your next event you MUST book The Get More Guy, Warwick Merry.
© Get More Pty Ltd
+61 408 592 158 getmore@warwickmerry.com
If you wish to stop receiving our emails or change your subscription options, please
Manage Your Subscription
Get More, 38 Winmalee Drive, Glen Waverley, VIC 3150