100 Beatings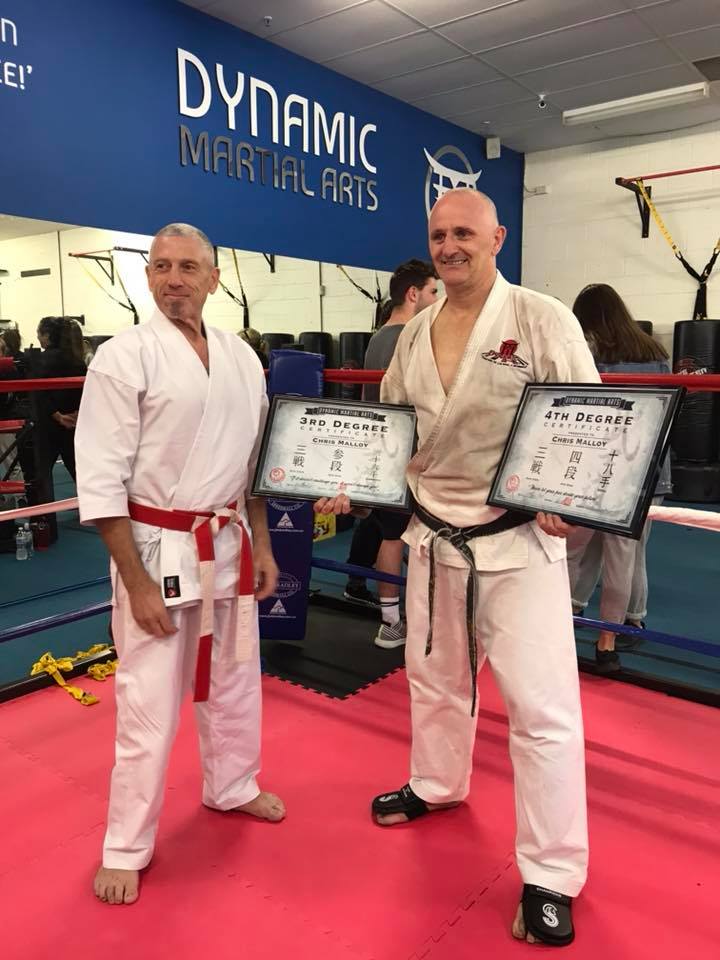 Could you handle 100 Beatings?

My personal trainer, who is also the Sensei and owner of Dynamic Martial Arts, decided he was up for a challenge, and it was for 100 Beatings.

Technically, this is the 100-Man Kumite and only 28 people in the world have ever done this. At a high level, this challenge is fighting 100 two minute fights with a 30 second break in between.

You can tell from the image that he is not really smiling, it is just a grimace of pain to hold himself up. Notice how his crisp white outfit is almost translucent from his sweat and filthy from being hit so much. Imagine what his body is like!

Throughout his long preparation, we have been talking about the kind of challenges he would be facing. He knew that the mental challenge would be harder than the physical (although he knew the it was going to hurt ... a lot!)

Speaking with him today, two days after the fight, he said that he was expecting to have had enough at about round 50. To his surprise, that feeling of "I have had enough" came at about round 20.

He was hoping that some of his opponents may have given him a little pity at some stage but that never happened. He said that they came out fighting and they did not stop. In return, his opponents said that he gave as good as he got.

When his daughter jumped on his lap this morning, he screamed out in pain. He hobbles rather than walks and he knows it will be another day or so before he returns to some degree of "normal".

But as many sports coaches have screamed over the years, the pain is momentary while the results last a life time.

Sometimes our challenges seem never ending.
We are tempted to give up and turn away.
The pain seems intense and never ending.
At every curve, someone seems to be taking another swipe at us.

So you have to ask yourself, how badly do you want it?

The results you are after, how badly will you work for it?

How much pain (both physical and emotional) will you simply just "take" as your strive for your goal?

While he is not yet ready to fully enjoy it, I have no doubt that for the rest of his life, Chris will have the great satisfaction that he faced 100 beatings and succeeded.

No one can ever take that from him.

What can no-one ever take from you Dear-Reader?


PS To hear more about Chris and how he runs his Dynamic Martial Arts business, check out the most recent episode of the Get More Success show. Simply click this link or the image below.


Warwick Merry - The Get More Guy, is your high energy, results focused, action oriented, no holds barred tour de force Master MC, keynote speaker and Exhibiting Specialist. He ensures your attendees Get More from your event. His MC work is like insurance for your event. It guarantees things will run smoothly and on time. As a speaker, he is like a dose of sparkling mineral water – a bubbling, burst of healthy, sustainable energy for your attendees. If you need a burst of inspiration, cogitation and celebration at your next event you MUST book The Get More Guy, Warwick Merry.
© Get More Pty Ltd
+61 408 592 158 getmore@warwickmerry.com
If you wish to stop receiving our emails or change your subscription options, please
Manage Your Subscription
Get More, 38 Winmalee Drive, Glen Waverley, VIC 3150