Your Systems Suck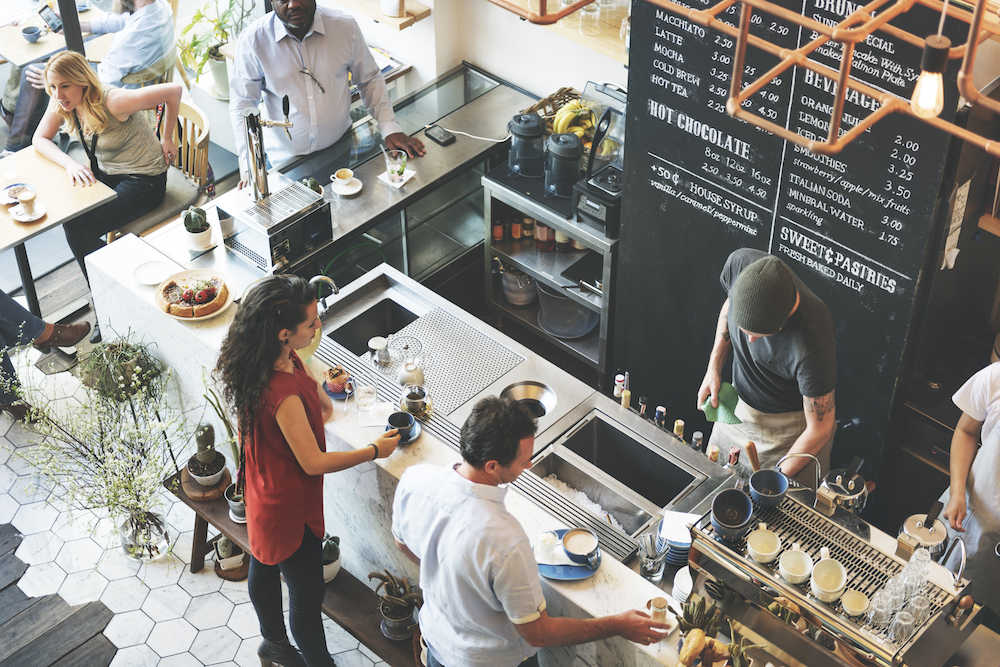 Image: Shutterstock

I love systems in business. I am a huge fan of Michael Gerber's system implementation ideas that he proposed in his book, The E-Myth revisited. The short summary of which is, "Systems run the business and People run the systems."

But your systems suck! They suck if they are focussed on the wrong thing.

Let me tell you about the new cafe in our area.

After spending a colossal amount of money on shopfitting, the cafe at the bottom of the shopping centre near me has finally opened for business. Always one to support a new local, my gorgeous wife and I went there for lunch.

A mature woman who looked like the owner seated us, was very friendly and put us in a booth near the back, overriding the reserved sign. We guessed she was the owner as she joked about how it wasn't reserved if she was seating us there.

She took our drinks order and left us with the menu. All pretty good and what any typical customer would expect so far.

A different waiter came up after a few minutes and asked did we want to order drinks. We had ordered but he didn't know that, and it is not unusual for this to happen. So far all good.

Then we asked to order our meals. His response was, "I can't take your order. I will get someone to take your food order."

OK - that was a little weird. Maybe he was new, didn't know how to order food yet or something else. Certainly the food order person would be right over.

A couple of minutes later a waitress brought over our drinks. Yay! We had a little joke with her and then said, can we order some food. Guess what she said .... "I can't take your order. I will get someone to take your food order."

You have got to be kidding me! Ah well. Maybe she is new too. The cafe hasn't been open long.

After a couple of minutes a third waitress (fourth if you count the boss who seated us) came over and asked, "are you ready to order?"

We ordered, ate, did the crossword and had an amazing conversation that you would surely be jealous of if you saw a picture of it on Facebook or Instagram!! (Ok, it was just your typical couple chat in a cafe)

As we left, the person who I paid, who looked like the other co-owner as he wasn't wearing a uniform like the others and was a mature man, asked, "How was everything?"

I couldn't let the opportunity pass. I told him it was a little weird that when we ordered, two staff members were unable to take our food order. Were they new or something?

Here is what he said, "No it's not weird. Maybe they are new but we don't want the kitchen to get slammed, specially when it gets busy. If it gets too busy wait staff can make mistakes so only two people on the floor can take food orders. It's not weird."

So their systems exist for them and not for their customers. The fact that their customer (me) is saying that it is weird because I didn't know what is going on meant nothing. This is all about making their kitchen process smoother.

The fact that he didn't really care what I thought or said was also a bit strange. If you don't care then don't ask.

Your systems suck. They are not about making the customer experience better they are about trying to control the flow in the kitchen at the expense of the customer experience.

If your kitchen is getting slammed then look at your ordering or kitchen process. Surely it can't be that hard?

What it means for us is that we have lost all interest in returning to that cafe. We had noticed the private table out the back and I had made comments on how it may be good for a family function or for a small client get together.

Not now because their systems suck.

What about you Dear-Reader? Have you designed processes to make your life better or easier at the expense of your customer?

Quite simply, do your systems suck?


PS The latest issue of the Get More Success Show is out.
This episode is all about how to Punch and Kick your way to Success with Chris Malloy from Dynamic Martial Arts.
Click on the image below to have a listen.



Warwick Merry - The Get More Guy, is your high energy, results focused, action oriented, no holds barred tour de force Master MC, keynote speaker and Exhibiting Specialist. He ensures your attendees Get More from your event. His MC work is like insurance for your event. It guarantees things will run smoothly and on time. As a speaker, he is like a dose of sparkling mineral water – a bubbling, burst of healthy, sustainable energy for your attendees. If you need a burst of inspiration, cogitation and celebration at your next event you MUST book The Get More Guy, Warwick Merry.
© Get More Pty Ltd
+61 408 592 158 getmore@warwickmerry.com
If you wish to stop receiving our emails or change your subscription options, please
Manage Your Subscription
Get More, 38 Winmalee Drive, Glen Waverley, VIC 3150