It's 2019 (Financially)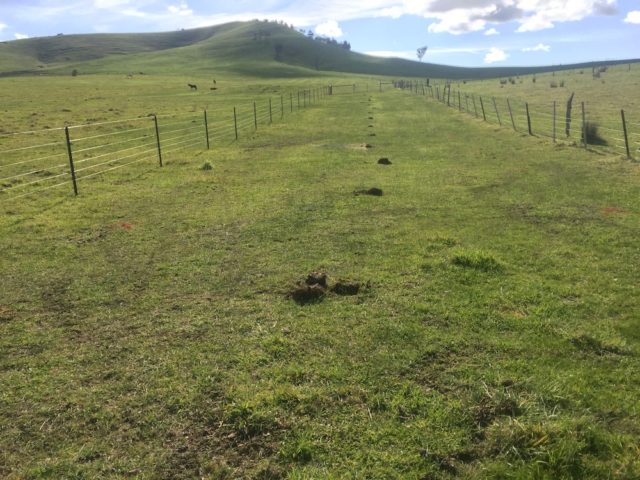 Yet again, time has ticked over and here in Australia it is now the start of the new 2019 financial year.

So where are you?

I have spoken to some of my friends on colleagues who talk about "getting ahead", "putting some money away" or "trying to get some leverage". A recent post on LinkedIn talked about property prices in Sydney 20 years ago and the majority of the commenters were along the lines of "If only I knew", "I wish I had a time machine" or "I shouldn't have sold when I moved".

I love the Chinese saying, "The best time to plant a tree is 20 years ago, the second best time is today."

Whether that is an actual tree, a money tree or a family tree, the saying is true.

The image above is where my gorgeous wife and I will be planting approximately 60 fruit trees. You can see the divots (and if you squint you may be able to see the pink X's) where we are getting the local bloke with a digger to dig the holes for the trees. We will be planting another 20 or so Golden Ash at another place on the farm and, all going to plan, next year we will be putting in quite a few slow growing trees like Oak and Maple as well as another 20 Claret Ash.

To be quite blunt, we will be dead before some of these trees reach their maturity and magnificence.

The fruit trees alone will take five years to get to a stage they will bear fruit. I suspect some trees may die as we fine tune irrigation, try and keep the kangaroos and other animals at bay.

But the second best time to plant is today.

Will you be in the same financial position this time next financial year?
What will you do to "Plant your tree"?
What financial plans do you have to put in place?
Who do you need to speak to to get the facts and make it happen?

Let 2019 be the year that you trees and financial future flourish.

Let me know if I can help at all.

PS I was thrilled to be able to chat with Jonathan Holloway - Director of the Melbourne festival. We talked about some of his festivals and what it takes to make a successful festival on a global scale. Click here or on the image below to hear our chat and don't forget to subscribe to the show.


Warwick Merry - The Get More Guy, is your high energy, results focused, action oriented, no holds barred tour de force Master MC, keynote speaker and Exhibiting Specialist. He ensures your attendees Get More from your event. His MC work is like insurance for your event. It guarantees things will run smoothly and on time. As a speaker, he is like a dose of sparkling mineral water – a bubbling, burst of healthy, sustainable energy for your attendees. If you need a burst of inspiration, cogitation and celebration at your next event you MUST book The Get More Guy, Warwick Merry.
© Get More Pty Ltd
+61 408 592 158 getmore@warwickmerry.com
If you wish to stop receiving our emails or change your subscription options, please
Manage Your Subscription
Get More, 38 Winmalee Drive, Glen Waverley, VIC 3150